COVID-19 Virus Vaccine Candidate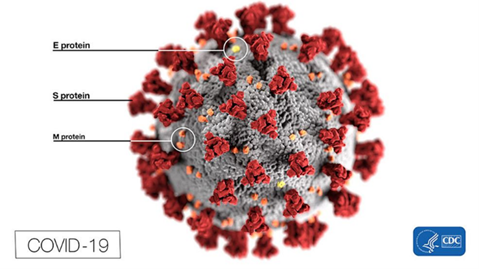 Backgroud
The WHO declared COVID-19 a public health emergency of international concern, the highest level of alarm under international law, on January 30, 2020 and a pandemic on March 11, 2020. Since then, the COVID-19 pandemic continues to move at record speed.
COVID-19 (coronavirus disease 2019) is defined as illness caused by the newly discovered coronavirus SARS-CoV-2. It was initially reported to the World Health Organisation (WHO) on December 31, 2019.
Coronaviruses (CoV)represent a large family of viruses which may cause illness in human ranging from the common cold to serious illness. The most recently discovered coronavirus (SARS-CoV-2) caused the current global pandemic, which now poses major challenges to almost all countries. The coronavirus is named after its shape caused by the protruding spike proteins on its surface that are relevant for the interaction with human cells. Corona meaning crown in Latin.
Most people infected with SARS-CoV-2 will experience mild to moderate respiratory illness and recover without requiring special treatment. However, serious illness can also develop, including fatal multi-organ failure. 
Mymetics approach
Since April 2020, the Company has intensively started to work on the development of a virosome-based vaccine to prevent Covid-19, the disease caused by the SARS CoV-2 virus. For the Covid-19 vaccine candidates, the Company is collaborating with leading academic institutions, such as Baylor College of Medicine in Texas, the Amsterdam Medical Center (AMC) of the University of Amsterdam in the Netherlands and the University Hospital in Bern, Switzerland.
Our aim is to develop a broadly protecting Covid-19 virosome based vaccine that is thermostable and will be administered through intranasal application.